PT small group –Strong woman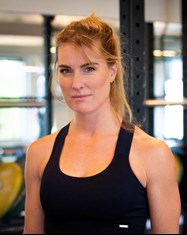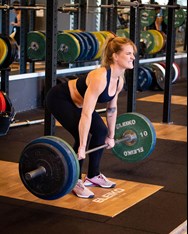 Deadlift/ Marklyft
Styrketräning är viktigt för hälsan och vi älskar att se den ökande trenden med fler coola tjejer vid vårt lyftarpodium. Vi vill se ännu fler!
Strong woman är en grupp med max 4 tjejer som under 4 veckor blir coachade av mig Caroline Oseberg. Under dessa 4 veckorna kommer du förbättra din teknik på Marklyft.
Individuellt anpassad teknik-, motorik-, aktiveringsövningar och hur stången ska lyftas på bästa och säkraste sättet. Du kommer även få med dig övningar att träna på egen hand tills nästa PT tillfälle,
Vem är jag?
Jag är personlig tränare sedan 9 år, Crossfit entusiast samt licensierad styrkecoach och älskar att lyfta tungt!
Vi kommer självklart avsluta med att se hur mycket starkare du har blivit!
Vem är du?
Passar dig som önskar att träna i en prestigelös miljö tillsammans med andra tjejer, för dig som saknar erfarenhet och dig som vill utvecklas. Ingen träningsbakgrund krävs.
Var: I gymmet på Campus1477.
Anmälan: E-post till caroline.oseberg@campus1477.se för att boka din plats.
Pris: 1200 kr betalas i receptionen.
PT Small Group - Level Up Training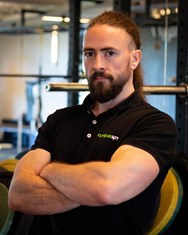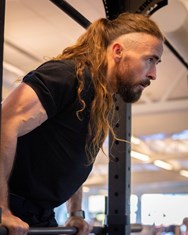 Muscle Up
The Muscle Up is a great exercise for improving many aspects of your fitness including vast upper body strength, power, skill, proprioception, timing and more.
Take this 4-week course and you will receive 4 small group PT sessions (1 per week) + homework exercises and professional guidance on how to optimize your training for Muscle Ups specific to you.
Working within a small group and with me, Neil McGill as your coach, will help you to feel motivated to practice and therefore see improvement faster and safer than working alone.
Who am I?
My first involvement with fitness began when I joined the army in 2010. I gained the award "Best at PT" during Phase 1 training. From there I developed a passion for helping others reach a very high level of fitness.
I love coaching special skills like muscle ups, handstand walks, pistol squats and more!
Who are you?
You have the desire and determination to improve your gymnastic ability and learn a new skill. Maybe you already know how to Muscle Up but you want to improve your form.
Due to the high level of strength required to Muscle Up it is important that before the first day of the course you are able to do at least 5 unassisted pull ups and dips.
Ready to Level Up? Let's get up and over that bar together at Campus 1477!
Where: Mostly in the gym but also in the MX4 room.
Sign up: Email neil.mcgill@campus1477.se to secure your spot.
Price: 1200 kr, payable in the reception.